Indian Navy is considered to be among the top 10 naval forces in the world. Which is why, it really makes it fascinating to be a part of the Indian Navy.
Indian Navy has got pioneered skills in the field of technology and every man or woman with technological interests dreams to be a part of such a great Navy. Being an officer of the Indian navy is a matter of pride for every individual which comes along with supplementary perks for life as well.
Being a part of such a big Navy is something that an individual can brag about throughout his life.
However to become an officer in the Indian Navy you may have to pass some exams and have to even pass interviews which are also known as the SSB.
And for SSB you can also read,
Get 94% selection chance for getting Screened-IN in SSB
.
Meet the Basic Preliminary Eligibility Criteria
The first stage in being an officer in the Indian Navy is to successfully fulfill the preliminary eligibility criteria for being an officer in the Indian Navy.
Generally, various entries have got various eligibility criteria.
So in that case, I would suggest you visit the official website of the Indian Navy and check out the eligibility criteria for yourself with respect to the entry that you are appearing for.
Here is the link for the official website of the Indian Navy where you can check your eligibility criteria.
Indian Navy official website link to check your Eligibility
.
The general basic requirements for fulfilling the eligibility criteria for being an officer in the Indian Navy are:
Btech degree if you are appearing for entry after the graduation.

Must be an Indian By nationality
Must have Science with physics, maths, and chemistry in class 12th.
The candidate must be from Science Background. As theNavy deals with science and technology all around it really demand a candidate with a real strong science background.
Check the educational qualification for the entry that you are preparing for at the official document by Indian Navy
EDUCATIONAL ELIGIBILITY FOR INDIAN NAVY OFFICERS' ENTRIES
Get Through the Competitive Exams such as CDS, INET
You can get into the Indian army as a navy officer buy repairing in different competitive exams and passing them with the minimum cutoff marks or more than that.
There are various entries through which you can get into the Indian Navy and be a navy officer in the Indian Navy, the various entries have got different exams for example CDS, NDA, INET.
CDS, NDA, and INET are the mainstream entries to get into the Indian Navy and be a navy officer, yet there are many other entries as well other than CDS, NDA, and INET and you can check those entries out at
Indian Navy Official webpage for Various entries.
There are various direct entries for which you may not even have to appear for an exam, you can appear directly for the SSB if you do manage to fulfill the eligibility criteria for the direct entries.
You can check out the various different direct entries in the above link mentioned.
Prepare For SSB
Only 20% to 30% of the candidates appearing for competitive exams (like CDS, NDA, and INET) do manage to clear through the exam and appear for the SSB.
So reaching the stage of SSB is in itself is a great achievement. And if you have managed to do so, I would firstly like to congratulate yourself, and secondly would recommend you to gather up all the motivations for yourself and buckle up and prepare yourself for the SSB.
Getting through the SSB interviews is really not a piece of cake, you really need to prepare for it, work hard for it, and you will have to imbibe some officers like qualities if in case those OLQs are missing in you.
Now to prepare for the SSB there are various books available on a digital platform or if you are a book reader you can order one from Amazon and I would recommend you to go for a book than a coaching center.
You can Check out
Best 7 books to prepare for SSB interview
.
This book list is my personal recommendation.
Generally, as soon as the candidate receives the call letter they run for coaching center which is technically good if you have a short span of time to prepare for your SSB. Coaching center can work as a positive catalyst in case if you have a shot span for preparation but in many cases it has turned out to be a negative decision for many candidates.
Though it solely depends on the candidates on how much capability do they have to imbibe qualities from the coaching center.
Candidates in the coaching center generally picks up wrong traits under peer pressure which is really not recommended for a candidate appearing for SSB interview.
I would suggest a book more than a coaching center for those candidates.
Get Merit IN through the SSB for the Academy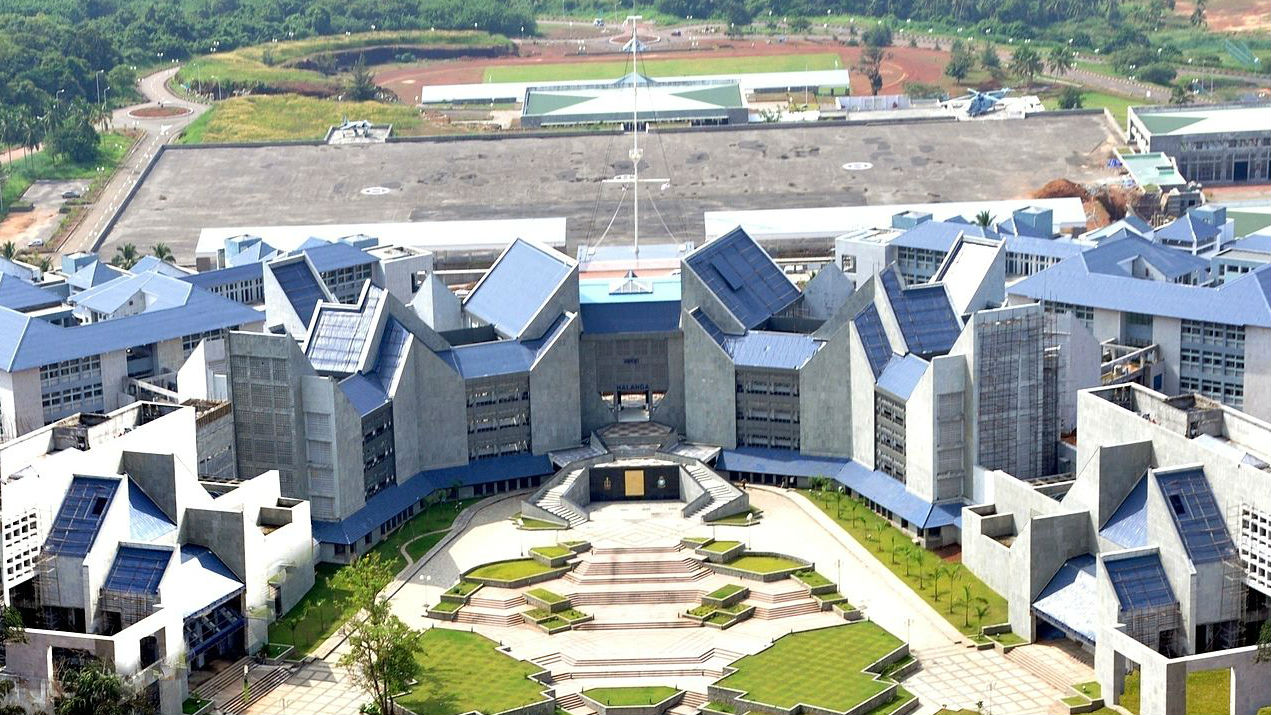 If you manage to crack the SSB interview and if you manage to secure a position in the final merit list that is generated after the SSB interview, then you will receive a call letter for joining the academy.
You will be trained under the Indian Navy for becoming a future Indian Navy officer.
The training tenure is of around 35 weeks where you will have to go through a vigorous training span.
Complete your course at the Naval Academy
After 35 weeks of hardcore training at the naval academy, you would be marching off for the passing out parade (POP) after which you would be commissioned as an Indian Navy officer.
The various training center of Indian navy are :
Indian Naval Academy (Ezimala, Kerala)

Seaman Training Centre (INS Chilka, Orissa)

Naval College of Engineering ( Lonavala, Maharastra )

Naval College Of Electrical Engineering (Jamnagar, Gujarat)

Naval Institute of Logistics And Management (Mumbai, Maharashtra )
I have to complete your course in one of the above training centers.
Get commissioned as a navy officer in the Indian navy
as soon as you pass all your test India academy and passing out parade in the academy you would be commissioned as an Indian Navy officer.
Indian Navy officer the first rank that you are gonna hold will be the rank of sub-lieutenant.
Rankings of Indian Navy Officers (Hierarchy)
Admiral Of Fleet

Admiral (Chief of Naval Staff)

Vice Admiral

Rear Admiral

Commodore

Captain

Commander

Lieutenant commander

Lieutenant

Sub-lieutenant
Why you should join the Indian Navy as an Officer
Being a part of the most esteemed defense force of the world is in itself a big achievement. And you should be really proud of the achievement that you have to manage to achieve.
The list of perks of being an Indian Navy officers doesn't end with just being proud, the list continues to go on and on and on.
The basic perks of an Indian Navy officer are :
Salary

Allowance

Insurance

Travel

Retirements

Leaves
Salary
The basic salary structure of a sub-lieutenant starts with the salary level of 10. So you can have an idea of how good salary does an Indian Navy officer gets.
You can check out the salary structure of an Indian Navy officer at the official site of the Indian Navy at
the Pay Scale of Indian Navy Officers
.
Allowance
Allowances are like incentives in the private sector.
An Indian Navy officer gets different kinds of allowances for different kind of services they provide to the Indian navy.
Check out the allowances for an Indian Navy officer at the official site of Indian Navy
Major Allowances for an Indian Navy Officer
.
Insurance
Indian Navy provides all of its serving officers with an insurance cover.
A pilot, observer, and a submarine tends to get premium insurance of around 57 lakhs and the other officers are supposed to get around 50 lakhs worth of insurance.
Travel
The Indian Navy officers and their family members are entitled to get a free train or air travel only once a year and six travel concession forms are also authorized to each Indian Navy officer for performing a journey by trains.
Retirements
all the permanent commission officers would receive financial support even after they retire with the help of a pension.
There is a scope of even the officer's spouse to receive the pension even after the officer's unfortunate death.
Even the medical covers also continuous similarly for life.
And the short service commissioned officers tends to receive gratuity at the time of their return.
Leaves
An Indian Navy officer is entitled to 60 days of annual leaves and 20 days of casual leave.
If they wish they can even accumulate 30 days of their leave in a year that they can encash at the time of their retirement.