SSB remains a dream for many since childhood, which is not really easy to accomplish. Yet consistency and dedication help you grasp the dream and turn into reality. In the course of life, sometimes we fall back on some circumstantial occurrence. Often youngsters land up in such unsuitable situations. These sources them to depression.
Depression is a mindset, that happens to evolve through some negative incident you come across in life. A depressed person generally feels dejected for the surrounding, pain, and extreme condition they have to pull through.
The Service Selection Board selects candidates eligible to be Officers for the Indian Armed Forces. The eligibility criteria for SSB is thus very rigid. The selection is done on the basis of personality, intelligence, paper-based, and group tasks.
The interviewing officers mark each candidate individually upon their physical and mental health, personality basis, and their ability to work in a group or team.
The candidates are evaluated on the OLQs (Officer Like Qualities).
Related read: How to develop OLQs (Officer Like Qualities)?
The medical eligibility for SSB depicts, candidates applying for SSB must not mentally and physically sound. He or she must not have any defect such that it intervenes amidst the efficiency of their duty bestowed upon them.
During an SSB interview, as a candidate, you would be interrogated, about your way of life, your friends, and guardians. The way up to looks towards life remains a very crucial quotient about your SSB interview. This parameter is also reflected in the story you write in PPDT (Picture Perception and Description Test). It would always be recommendable to create, write, and narrate positive, optimistically approached stories in your PPDT.
Related read: Why it is important to narrate a positive story in PPDT?
Now, let's hop into the main question, i.e, can a candidate with depression join SSB?
The answer to this is truly a mystery. Definitely, no one has the right to snatch your right to appear in the SSB examination.
But yes, you have to meet the eligibility criteria. The medical criteria exhibit, to appear for an SSB Interview the person needs to be fit mentally and physically. Depression is considered a mood disorder and if a person has depression, he or she is no considered to be mentally sound.
So, leave back everything that holds you back from pursuing your dream of becoming an Officer in the Indian Armed Forces. Train yourself to get over Depression. There are numerous ways by which you can overcome the hurdle, forget the bad phase you have been through and start afresh.
How to overcome depression?
Depression refers to a sultry feeling, where you remain to be in an irritable mood. You seem to lack interest in doing anything, have random mood swings, face sleep problems, and so on.
Depression impacts negatively a person's physical and regular behavior as well. You become over conscious and over thoughtful with depression. To get over with so, you have you train yourself and your brain such that your view towards life evolves around a different notion.
A psychiatrist remains an evident option but you can choose to solve your anxiety and depression problem by yourself as well. It only takes small habits development, practice good small doses of well-being every day and you get back to the right course of life.
You reframe your stability, which is one of the 15 OLQs, and you are good to set off for your SSB Interview.
Here are the following ways by which you can over depression:
1. Meditate:
Meditation occupies the very first place on the list. It is efficient to top the list because it will help you calm and compose yourself so that you can absorb more goodness and cut out the pessimism within yourself.
It helps to amplify between the good and bad. It boosts you to achieving something you aspire. Meditating at least 15-25 minutes every day does help a lot.
2. Set small goals and give you the best to accomplish them:
Every day try to figure out a schedule for yourself. Segment it with some tasks and works. And tick off after you finish one. Do not give up until it's impossible. Make up your mind such that you do not leave any of the set goals undone.
When you are in the initial stage make an easy and lesser number or work allocation. Eventually, increase the number and your dedication to keeping at it.
At the end of the day reward yourself with some small treats if you accomplish all the tasks for the day.
Also remember, when you make a list of works for your day make it within your reach, manageable, measurable, and reality-based.
At the end of the day note down what you learn from the day and how you feel after you are done with doing all the tasks from your checklist.
3. Do good to others:
Help others who seek help! One of the biggest happiness and satisfaction is when you make someone else happy. There's barely any bigger happiness than that.
Avoid making people count what you do for them and what they return with. Be happy for what you do rather than depending upon someone to make you feel better or happy.
4. Keep yourself engaged:
Keeping oneself busy is one of the best ways to avoid unwanted thoughts. Reading good books, articles, watching good optimistic movies and series can help you prevent pessimistic thoughts. And the right choice of stairs (books and movies) can help to inculcate optimism within yourself.
5. Live in the Present:
Do not sweep down the memories with turn you off. Live by the present and for the present. Do not swim too far in the future that you miss the moments of the present.
Make each day count with the goodness of your work and be happy for your everyday work.
Even if something goes wrong lookout for a positive end to it.
Avoid regretting something that went wrong. Instead, train to learn and benefit yourself from the mistake.
6. Eat-Sleep-Exercise Repeat:
A healthy mind resides within a healthy body. So, proper diet and rest become a crucial part of the thorough procedure of well-being.
Exercising lifts your mood and enhances metabolism which in turn helps to keep your body and mind active.
Sleeping late at night or over-exercising or over-eating should equally be avoided. A balance should be maintained between the three in order to have a good healthy function of mind and soul.
7. Get a good company:
The person who faces depression is more likely to avoid peers. They isolate themselves and try to enjoy their own company. Ultimately in which they fail and end up being overthoughtful about the scraps.
So, making friends socializing is a very important part of the way of being depression-free. Also, a must mention here, you have to choose your company very wisely. Choose the ones who lift you up, motivates you, talk good and positive.
Make friends who are approachable and with who you can walk up to discussing your problems.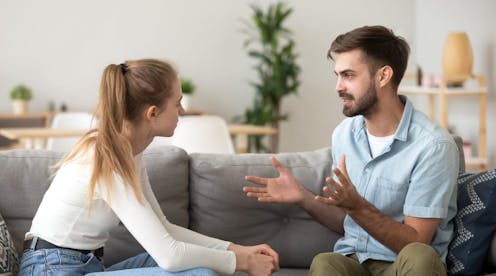 However, most of us believe that taking antidepressants or visiting a psychiatrist helps. But getting rid of depression solely depends upon you. The way you think, the way you act, and the way you control your thoughts and action makes a difference.
How being depressed affect SSB Interview?
As you have read above, SSB selects officers for the Indian Armed Forces. The SSB interview formulates over different stages that involve different types of personality reflecting tasks, mental and physical behavior is judged of each candidate.
The candidates who meet up all the OLQs (officer-like qualities) in the Interview moves ahead in the strata i.e, medical examination. The OLQs are such that it calls for a totally healthy person, who would be eligible to take a quick decision without panicking, stay calm in tension-filled circumstances, works in a group, lead a troop, and so on.
So, a person who is not capable enough of looking after their own mood and becomes anxious can cause trouble. So, being sound is a necessary component to participate in the race of being an Officer in the Indian Armed Force.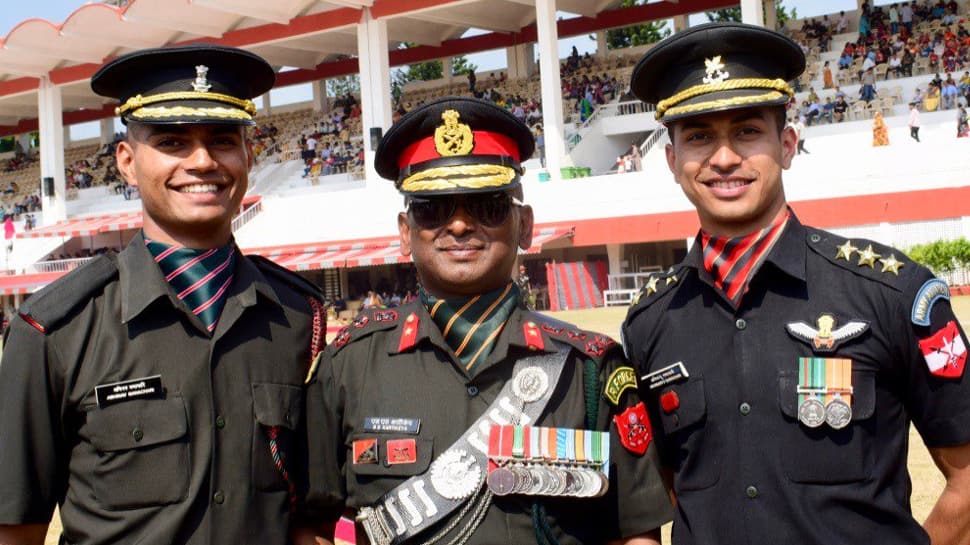 Conclusion:
Depression is a process of thinking and a mindset. It is a timid matter with respect to being an Indian Armed Force officer. Train yourself, drain the pessimism within you, and conquer the victory of pride.
Related reads:
Is it important to narrate positive stories in PPDT?
Get 94% selection chance for getting Screened-IN in SSB